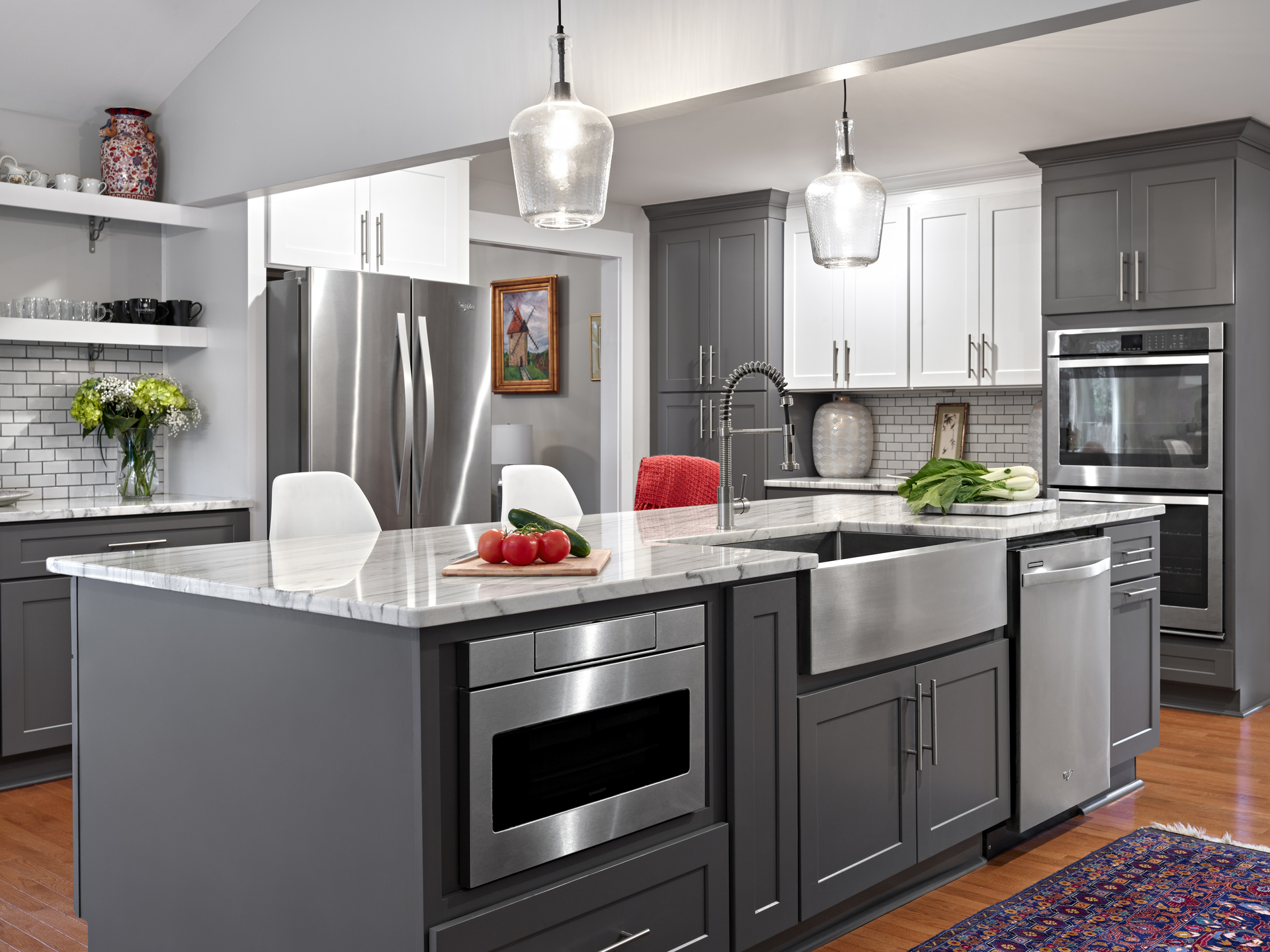 For those that do not currently have a detailed design–meaning an architectural floor plan and elevation plan with cabinet nomenclature–needed to properly plan and successfully complete a kitchen or bathroom remodel, we offer this service at a reasonable rate.
Our Design Service includes the following:
Complete the "Kitchen Design Survey Form." This is where we get client information to determine the form and function of your project. "Function" is related to the practical aspects of kitchen design, such as who will be using the kitchen and what their preferences are for storage options and accessories. "Form" is related to personal preference or style preference of your cabinetry, such as Traditional, Transitional or Contemporary.
Drive to your home and take measurements and photographs of your existing space.
Using our design software, design your kitchen and provide Architectural Drawings. These include the floor plan with cabinet nomenclature, the elevation plan and a 3D perspective of what your completed kitchen will look like. With these drawings in hand, you're able to easily compare pricing with other cabinet dealers to make sure you're getting a fair price!
Provide Estimate for your remodel.
Revise Design as needed and finalize the Architectural Drawings. Assist in the design and coordination of other finishes in your project: countertops, hardware, lighting, plumbing fixtures, tile, and final paint choices.
Provide Final Invoice.
Design Fees: $200 for a kitchen remodel, $125 for a bathroom remodel.